Italian participants of the Skills + competitions competed in Palermo, Italy

The Skills + National Competitions have taken place in Palermo, Italy. Participants competed in the categories green jobs and ICT. Due to he different types of labour disabilities it was clear that the participant had to become very creative to work well together. For instance the ICT team that had a hearing impairment. In order to direct themselves towards the computer screen they installed a phone with a forward facing camera below the screen to ease their communication.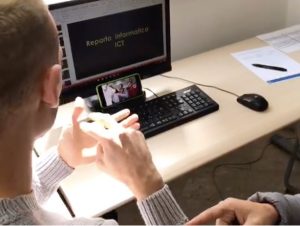 The major was present during the awards ceremony. The winning participants are looking forward to competing during the European Skills Plus Competition in the RAI in Amsterdam in March!